Rayburn cookers have been an inseparable part of many kitchens for more than 70 years. This device was built for people who care about good food and a warm home as much as they care for the environment. Nothing is like a Rayburn because this workhorse provides heating, cooking, and hot water. But how is a Rayburn able to provide these functionalities — how does a Rayburn work?
Rayburn works basically on the principle of indirect heating, a combination of convection and conduction. Cooking is achieved by heat conduction while home heating is based on convection. Convection occurs due to the movement of the water in the cylinder as it heats up from the heat source.
Generations of families have grown up witnessing the nonstop performance of the Rayburn—a quality tool built to last a lifetime. We are going to shed light on the mechanism of Rayburn cookers and help you understand how Rayburns actually work. Keep reading!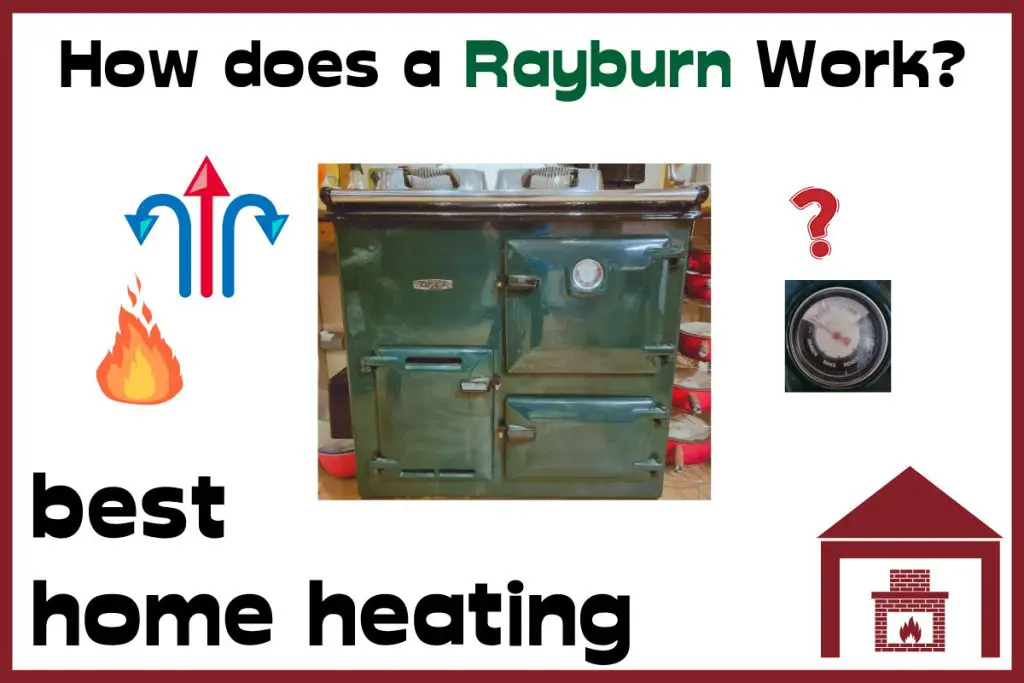 What is a Rayburn?
The Rayburn is a type of semi-heat storage cast-iron range stove used for cooking, home heating, and hot water. First launched by AGA in the United Kingdom in 1946, the product has enjoyed immense popularity for its versatility, reliability, and iconic design.
Contrary to what some people think, Rayburn is not a generic name. Rayburn is a sister company of AGA Rangemaster Group Limited—the most widely known manufacturer of range cookers. Other manufacturers of range cookers and central heating systems include Rangemaster Nexus, Smeg Portofino, Bertazzoni, and Stoves Sterling.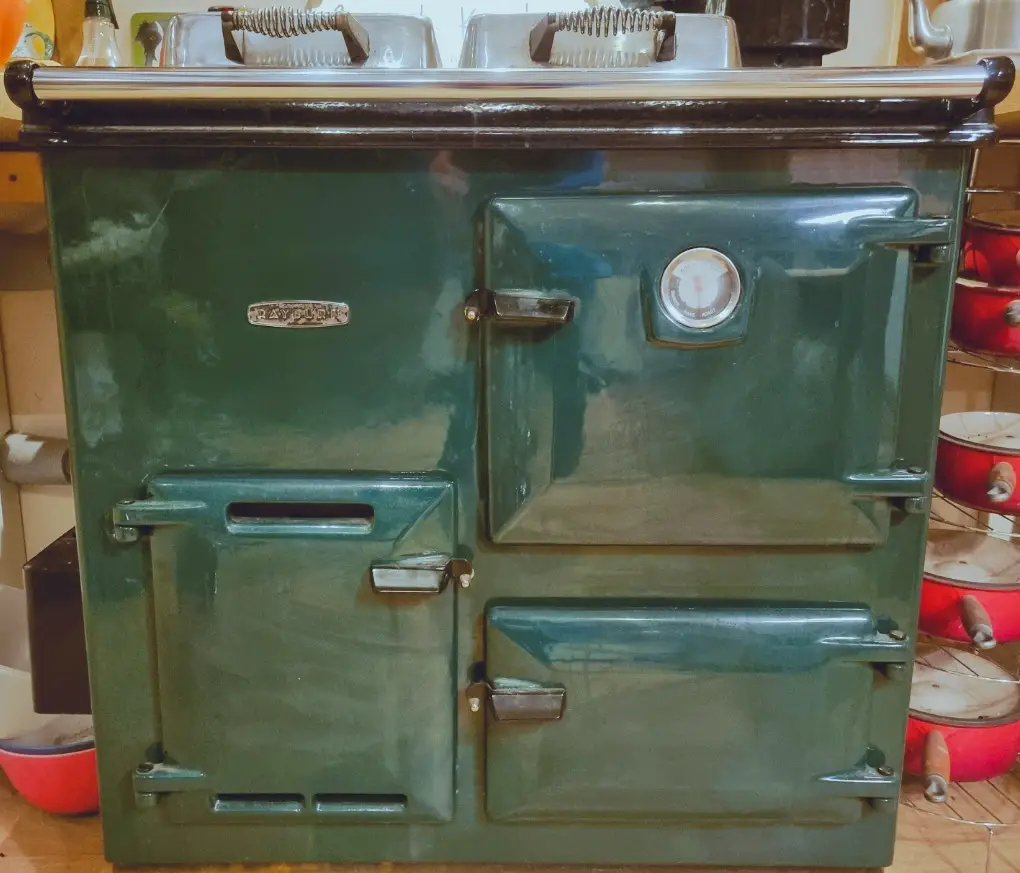 How does a Rayburn work?
A Rayburn works on the principle of radiant heat. Fuel sources for Rayburns include solid fuels such as natural wood, carbon-neutral wood, peat briquettes, compressed heat logs, and manufactured smokeless fuels. There are also gas or oil-fired Rayburns.
A variety of models are available. There exists, the cooker-only models, the cooker and hot water variant, and there is the variant for all purposes.
A hot water cylinder is installed with the Rayburn. As the Rayburn generates heat, the water inside the pipes becomes hot and travels to the cylinder. The hot water is then diverted to your central heating system. Then heat is emitted through radiators or underfloor heating.
The amount of temperature produced by the system depends on the model you are using. Rayburn Heatranger 480AG Gas Fired Central Heating Cooker can generate 120ºC-250ºC. A Rayburn is primarily a cooker, and therefore usually placed in the kitchen.
Let's see how a typical solid fuel Rayburn with two ovens is used. There are two ovens—one is for cooking and another for warming. A solid fuel model comes with an analog temperature gauge calibrated in degrees Celsius. It allows you to regulate the Rayburn to any desired oven temperature.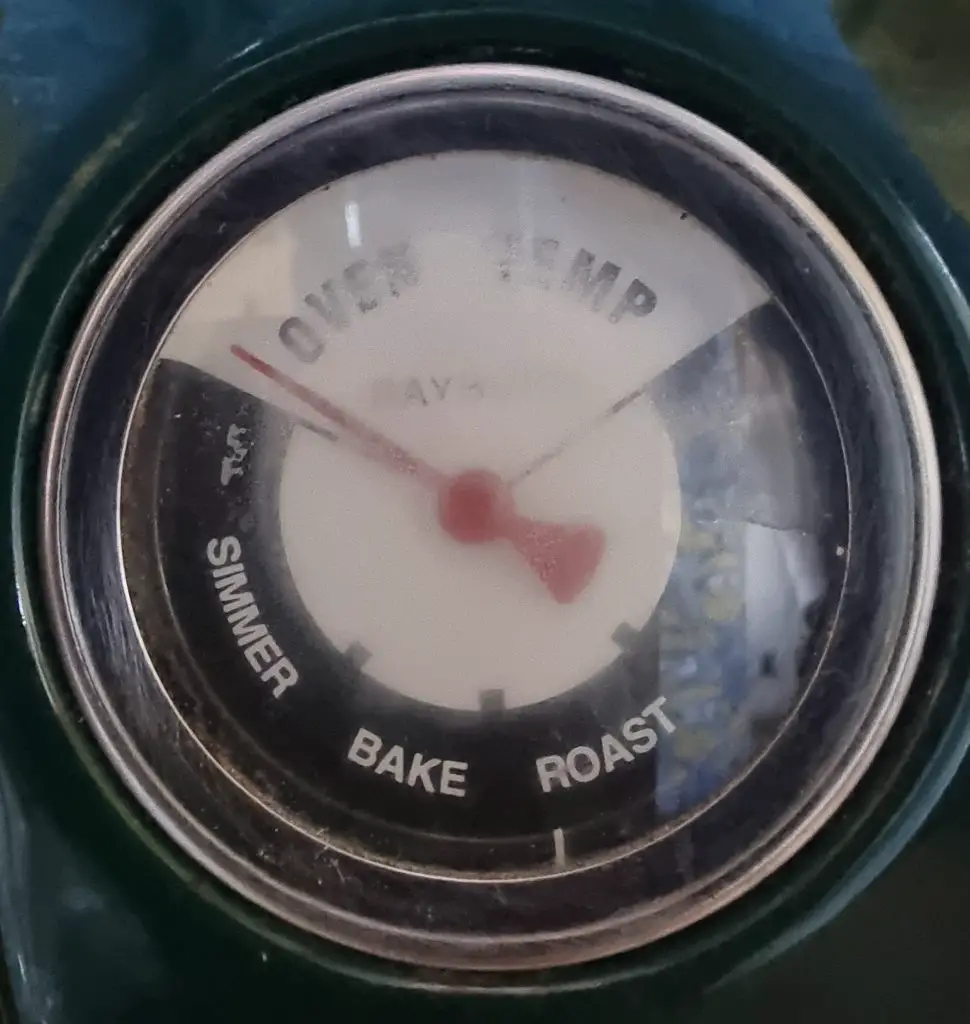 At the top of the Rayburn is a thick hotplate made of a single piece of cast-iron. It absorbs heat from the fire, and the center of the hotplate is the hottest. The firebox has a large opening that allows you to fill the box with quite large pieces of wood. There's an ash pit in which ash accumulates. The ash pan should be regularly emptied.
There's a priority damper control, which allows you to determine whether the heat generated by the Rayburn should be used for cooking, hot water, or heat emitters such as radiators and underfloor heating.
Traditional models of Rayburns are designed to operate continuously. Rapid Response models, however, can be turned on and off as needed because they heat up very quickly. For off-peak cooking, you can operate a Rapid Response model on a low setting.
Rayburns vs AGAs
Both Rayburns and AGAs are range cookers manufactured by Aga Rangemaster Group—a reputable company headquartered in Leamington Spa, Warwickshire. The company also manufactures kitchen furnishings, cookware, and other kitchen equipment.
The basic difference between a Rayburn and AGA is that the former is used for cooking only while the latter is used for multiple purposes.
Rayburns
First, let's see what a Rayburn is. A Rayburn is a heat storage range used for cooking, heating water, and running radiators. In other words, it's a cooker and central heating system in one neat package. The Rayburn 600 can run up to 20 radiators. Even the smallest model can run 2 radiators.
The level of efficiency can be compared with that of a modern standard central heating system. The newer models of Rayburns come with cutting-edge burner and boiler technologies. This brilliant cooker, with its cast iron ovens, produces succulent food.
While Rayburns emit carbon dioxide, the latest models are remarkably more environmentally friendly than conventional cookers and central heating systems. There is a range of fuel options to choose from, and that's another reason for the popularity of the Rayburn.
Below are the key features of a Rayburn:
A semi-heat storage burner that works on the principle of indirect heat
A variety of models are available. Some are for cooking only, some are for cooking and hot water while others are intended for cooking, central heating, and hot water
Some models operate continuously or intermittently while others don't
Usually come with a rectangular graduated hot plate. There's a feature that allows you to adjust the temperature of this plate
Typically, Rayburns are smaller and less expensive than AGAs
AGAs
First manufactured in Sweden, the AGA heat-storage stove reached British shores in 1929. This iconic cooker was first produced in the UK in 1930.
The AGA is known for its greater cooking capacity. The cooker has multiple compartments, and each of them is at a predetermined heat. Cooking involves placing the pot on the hotplates, simmering or boiling, or in the ovens. Unlike the Rayburn, the AGA is automatically controlled via a thermostat.
The AGA is available in two ovens, three ovens, or for oven sizes. The differences are given below:
2-Oven AGA
The top oven is hot and used for baking and roasting
The bottom oven is cooler, used for simmering and slow cooking
The two ovens are roughly the same size
Assembled on site
3-Oven AGA
The top right oven is hot and used for roasting
The bottom left oven is moderate, used for baking
The bottom right oven is cooler, used for slow cooking and simmering
The ovens are roughly the same size
Assembled on site
4-Oven AGA
Top right-hand oven: hot roasting
Bottom right: moderate baking
Top left: simmering
Bottom left: warming
All 4 ovens are equal in size
Assembled on site
Despite the differences, there are remarkable similarities between Rayburns and AGAs. Both are manufactured from cast iron, and available in a wide variety of exterior finishes. They both have cast iron hotplates, and offer options for fuels.
Can a Rayburn heat the entire home?
The smallest model in Rayburn's 200 Series is designed to fuel 2-3 radiators. The 600 Series models—the largest ones that combine a cooker and central heating—are powerful enough to heat up to 20 radiator panels.
The boiler comes with cutting-edge technology, and therefore is highly efficient. A single compact unit that perfectly fits in any kitchen ensures mouth-watering dishes, hot water, and a wonderfully warm home.
Energy efficiency is an important feature of a Rayburn installation. Existing heating radiators are measured to make sure their heat output is appropriate. The installers carry out detailed system design and heat loss calculations for the property.
For local comfort, heating radiators incorporate thermostatic valves. Independent time control and programming are used for central heating and hot water. For added temperature control, a room thermostat is used.
A cylinder thermostat controls the hot water temperature. To conserve energy, the cylinder itself must be well-insulated. All external controls are interlinked with the Rayburn.
Unless you need more than 20 radiators in your home, just a single Rayburn should be enough. Choosing the right model is the key because different models vary a lot in terms of their capacity for generating heat.
Pros and Cons of Using a Rayburn
The Rayburn serves multiple purposes, but that's just one of the many reasons for their popularity. The ovens are designed to lock in moisture and flavor and make food delicious. The models with gas and oil options are "A" efficiency rates, and that means you can significantly reduce your carbon footprint and still use a Rayburn.
There are a host of fuel options, so regardless of the type of fuel you have access to, there is a Rayburn for you. And even if you have a large home, chances are that you will not need multiple Rayburns.
Apart from the solid, practical reasons, the Rayburn has a proud heritage, many homeowners just show interest in becoming a part of the heritage.
However, these range cookers also have some drawbacks. While a Rayburn is cheaper than an AGA, but still on the expensive end. Running a Rayburn may not be cheap, in part because the system is intended to be left running most of the time. And if you have never used a Rayburn, you will take some time to get comfortable with it.
| Pros | Cons |
| --- | --- |
| A very versatile system, with a cooker and central heating system combined. | High upfront cost. |
| Great for preparing mouth-watering dishes while keeping your home. | A second cooker may be needed for summer because Rayburn cookers are designed to run constantly. |
| Works on the principle of indirect heat, helping you prepare amazing succulent food. | If you have a small kitchen, a Rayburn cooker may not be a great option for you. |
| Classic design with attractive colors and iconic smooth lines. | Expensive to run because Rayburns use fossil fuels and run constantly. |
| Available in many different sizes. | Involves a pretty steep learning curve for new users |
| A wide range of fuel options that include wood propane gas, peat briquettes, kerosene oil, and natural gas | |
| Remarkably energy-efficient. | |
| Support recycling and reuse. Most Rayburn cookers are made from used materials like drain covers, lamp posts, old machinery, and old cast iron cookers | |
Conclusion – Rayburn key points
Rayburn cookers are known for their flexibility and efficiency. A Rayburn is not just a cooker; it's a symbol of elegance and rich heritage. Once your Rayburn has been installed, the unit will look after itself. The ovens are self-cleaning, and the unit spirits away cooking smells and unwanted oven condensation. Buying a Rayburn is a solid investment, not just a purchase.
There are models for cooking only, cooling and hot water, or cooking, hot water and, central heating. So, no matter what your requirements are, there is a Rayburn model for you. Unless you need a range cooker exclusively for cooking, a Rayburn is a better option than an AGA.
Determine your particular requirements, talk to a reliable provider, and figure out which Rayburn model is appropriate for you. An experienced technician can walk you through the whole process.