Biomass heating systems are an increasingly popular choice for residential and commercial properties and for good reasons. Not only are they an efficient and cost-effective way to heat a space, but they also offer a range of environmental benefits. Before making a decision, it's important to understand the pros and cons of biomass heating systems.
Biomass is a sustainable renewable energy source that can be used indefinitely. It is very efficient and its fuel are readily available. On the other hand, biomass heating can be expensive to install, in some cases, it can lead to deforestation, if the resources are not properly managed.
| | |
| --- | --- |
| Advantages  | Disadvantages  |
| Renewable and sustainable energy source | Initial costs can be high compared to traditional heating systems |
| Lower carbon emissions compared to fossil fuels | Requires a reliable and consistent supply of biomass fuel |
| Can reduce dependence on imported fuels | It can be more challenging to install and maintain compared to conventional heating systems. |
| Potential to create local jobs in the biomass supply chain | Requires careful management of fuel storage and handling to minimize environmental impact |
| Can provide heating for large buildings or communities | It can generate air pollutants if not properly maintained and operated |
Biomass is a carbon-neutral energy source, meaning it does not produce any carbon emissions. It is cost-effective, with lower fuel costs than other heating sources. It can produce smoke and other pollutants, which must be used following local regulations. Keep reading to learn more about the pros and cons of biomass heating systems.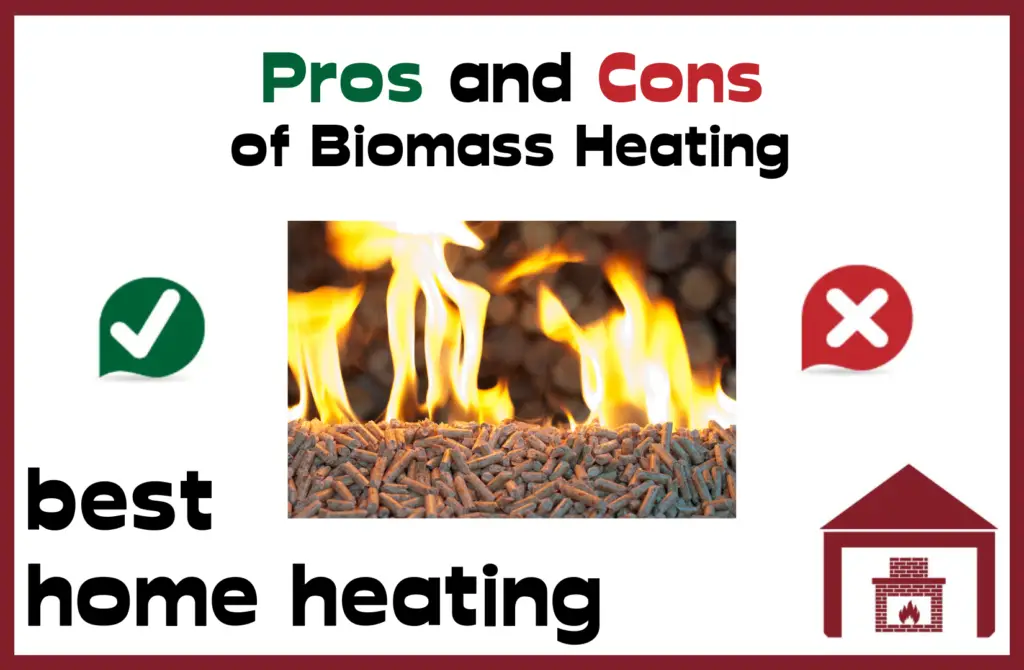 Benefits of a Biomass Boiler
Biomass boilers offer a range of benefits that make them an ideal choice for many households and businesses. Some of the benefits of Biomass boilers include the following:
Reduction in Carbon emissions
Low running costs
Stable fuel prices
Dual purpose
Reduce Wood Wastage
High Efficiency
Carbon Neutral
Reduction in Carbon Emissions
One benefit of biomass boilers is that they emit fewer pollutants than traditional energy sources. Biomass boilers produce significantly lower carbon dioxide, nitrogen dioxide, and other contaminants than oil and gas boilers. This makes them an ideal choice for reducing their environmental impact.
Switching from fossil fuel to Biomass fuel can help the average household reduce their carbon emission levels by up to 9.5 tons annually. Biomass boilers are an excellent choice for those looking to reduce their carbon footprint.
Low Running Costs
The primary benefit of biomass boilers is that they are a cost-effective energy source. Biomass boilers are powered by various renewable sources, including wood chips, pellets, and logs which are readily available and can be locally sourced.
This means that the cost of energy produced biomass boilers is much lower than that of traditional energy sources, such as oil and gas.
Also, if you have a residential or a commercial property, you biomass system can earn you money. This is because Biomass heating systems qualify for Renewable Heat Incentives and as a result  you can earn money over a period of time (20 years), which would eventually pay off the initial cost of installation.
Stable Fuel Prices
The price of Biomass fuel has continued to stay put even with the increase in the price of gas. As the price of gas continues to increase in the future, biomass systems would be a more appealing option for homeowners. This is because biomass fuels are not affected by the rise in oil and gas.
The availability of Biomass is not subject to global issues like war, policy changes, natural disasters, and war  like other fossil fuels. This is because, they can be locally sourced and are readily available for users, especially for people stay in rural areas or far off the grid.
Dual Purpose
Biomass boilers can serve as home heating systems and water boilers. This helps to cut down the cost of getting separate units those purposes.
Reduce Wood Wastage
The majority of the wood used in the production of biomass comes from other businesses like logging. We can treat all of the remaining wood debris and use it in our biomass boilers.
This lowers the cost of disposing of wood waste and makes it possible to use it as fuel, often with government-sponsored incentives. According to statistics, the biomass produced by the forestry sector can heat 1.5 million houses.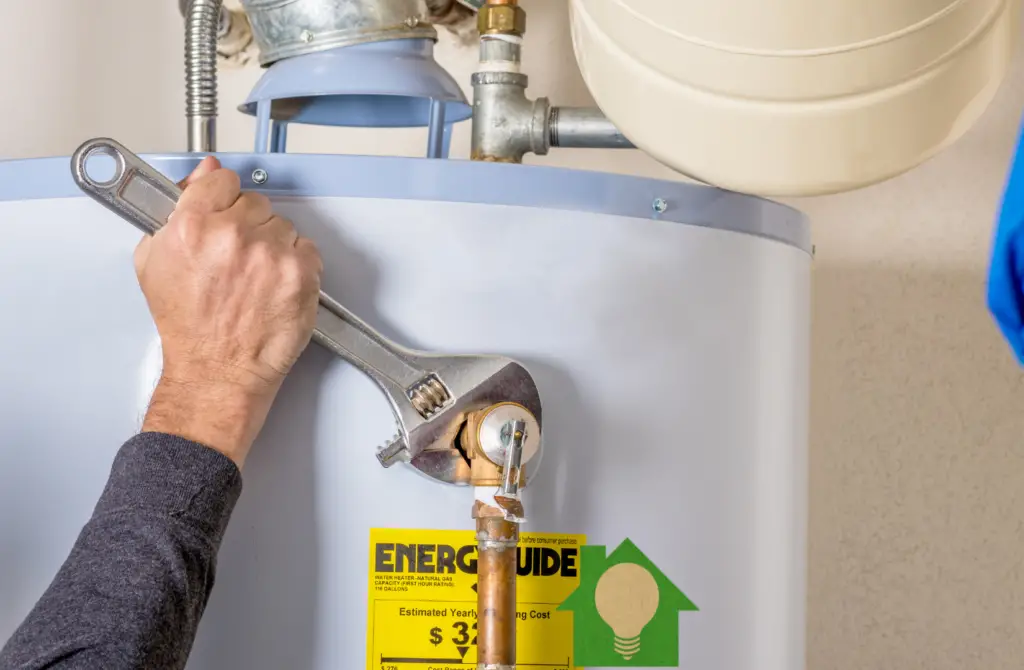 High Efficiency
On average, Biomass heating systems have an efficiency of between 80-90% while in operation. Although this is subject to the house's insulation and the size of the boiler relative to the space heated. Biomass heating systems are a better alternative to fossil fuel heaters. Wood pellets ensure better heating efficiency compared to logs and wood chips.
Carbon Neutral
It is believed that sources of energy from biomass are carbon neutral. Although plant materials release CO2 gases, these should be proportional to the amount of CO2 the plant absorbed while it was alive.
Whether the trees are burned or naturally decompose, they will emit the same amount of carbon dioxide into the environment.
The carbon produced when the plants from the previous season were burned will be removed from the environment by the following crop.
Some group of scientists concluded that in order to offset the carbon produced by plants, we must use fast-growing crops (rather than trees).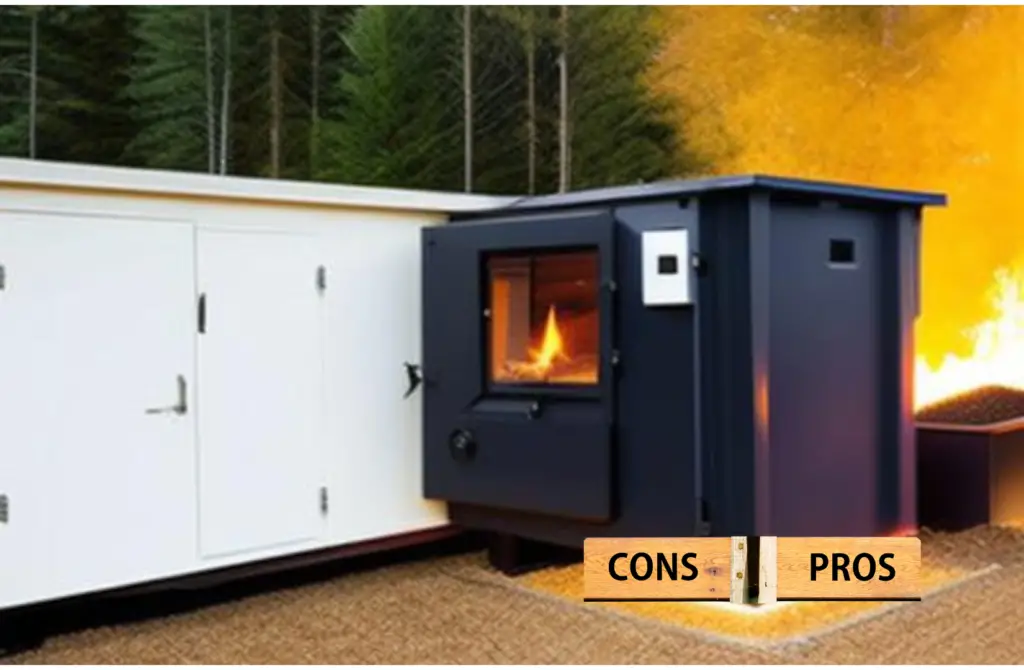 Problems with a Biomass Boiler
Despite their many benefits, some potential problems with biomass boilers should be considered before investing in one.
Cost of purchase and installation
Fuel Supply
Air Pollution
Ash Buildup
Requires constant Human attention
Cost of Purchase and Installation
The upfront cost of purchasing and installing a biomass boiler is first. While the long-term savings from using a renewable energy source can be substantial, the initial cost can be prohibitive for some households and businesses.
Biomass boilers also require more space than traditional boilers, so it is crucial to ensure adequate installation space.
Fuel Supply
Another potential problem is the availability of biomass fuel. Finding a reliable biomass fuel source, such as wood chips or pellets, may be challenging, depending on where you live. This can make it difficult to maintain a regular fuel supply for the boiler.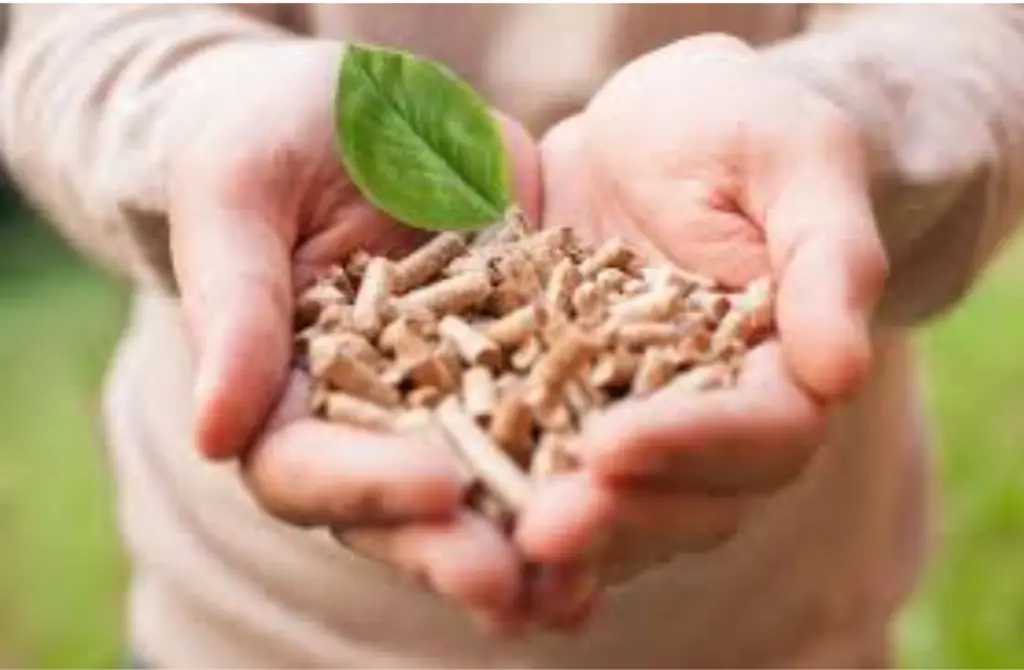 Air Pollution
Biomass boilers require more maintenance than traditional boilers, so you must ensure you have the resources and knowledge to maintain the boiler properly.
Biomass boilers produce particulate matter (PM) and nitrogen oxides (NOx) as a byproduct of burning fuel. These pollutants negatively impact air quality and contribute to respiratory problems, especially in areas where the boilers are close to residential areas.
Biomass boiler operators should invest in proper controls and monitoring systems to minimize emissions and ensure compliance with air quality regulations. Additionally, choosing a low-emitting fuel source, such as wood pellets, can also help to reduce emissions and improve air quality.
Ash Buildup
Burning fuel produces ash as a byproduct, and regular removal is necessary to prevent a buildup in the boiler's combustion chamber, which reduces efficiency. This can also cause problems with the boiler's heat exchanger, reducing heat output and increasing fuel consumption.
Also, it can cause clogging of the boiler's flue, leading to dangerous conditions, such as carbon monoxide buildup in the building. To prevent ash buildup, biomass boiler operators should regularly clean the combustion chamber and heat exchanger and ensure that the boiler's ash removal system is functioning correctly.
They should also regularly check and clean the boiler's flue to prevent clogs. Keeping the fuel quality good and choosing the right fuel can also help to reduce ash buildup.
Requires Constant Human Presence
Regardless of how automated the boiler system may seem, it requires the presence of someone to regulate the heating process. Depending on the size of the boiler, you will need to refuel the heating system and clean the ash buildup from time to time.
Summary of Pros and Cons of Biomass Heating System
| | |
| --- | --- |
| Advantages  | Disadvantages  |
| Renewable and sustainable energy source | Initial costs can be high compared to traditional heating systems |
| Lower carbon emissions compared to fossil fuels | Requires a reliable and consistent supply of biomass fuel |
| Can reduce dependence on imported fuels | It can be more challenging to install and maintain compared to conventional heating systems. |
| Potential to create local jobs in the biomass supply chain | Requires careful management of fuel storage and handling to minimize environmental impact |
| Can provide heating for large buildings or communities | It can generate air pollutants if not properly maintained and operated |