Chimney breasts are common in older homes. They protrude out from the wall to enable a fireplace to keep the residents warm during the winter. Can you open your chimney breast for storage?
The breast of a retired chimney can be opened up to add storage to your room. If you're more concerned with storage space of your kitchen counter, the vacuum left by a removed chimney breast is generally ideal for a huge stove. A chimney breast might also be opened up for a space of built-in bookshelves.
So, if you're not utilizing your chimney to heat your home, what should you do with it? In this article, we will explore different ways in which a retired can be used as storage or for other purposes.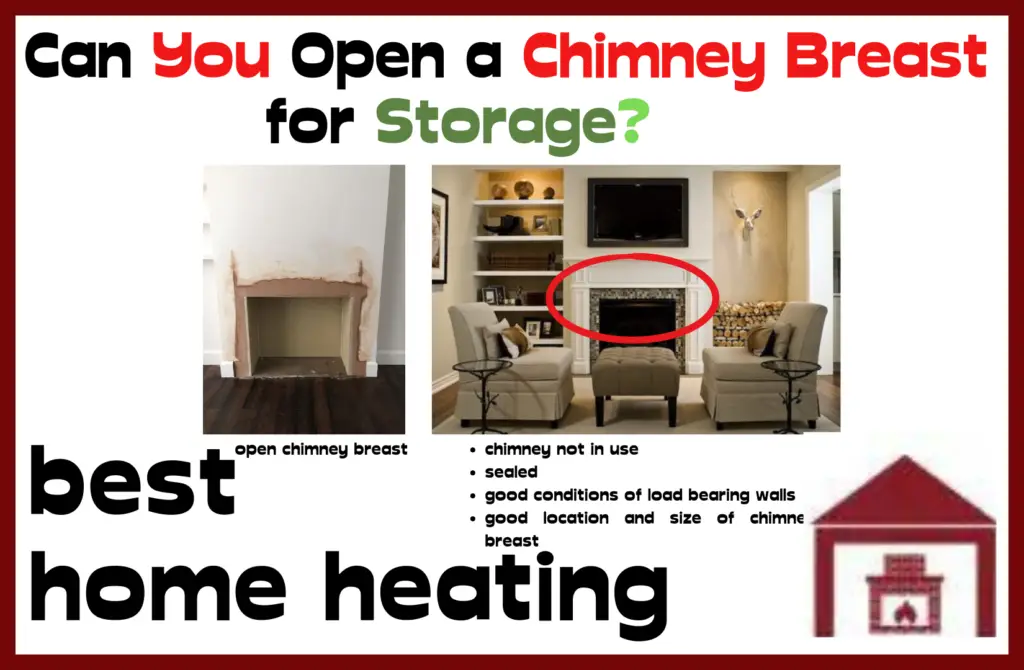 Using Chimney breast for storage
Fireplaces on each level are common in multi-story residences, however, they are sometimes underused, filled in, or destroyed. Contemporary heating systems, such as radiators or underfloor heating have largely eliminated the need for chimneys. This is mainly due to the fact that they give more targeted and effective means of keeping your home warm.
Turn the chimney breast into the cupboard
Many older homes have a chimney breast in the bedroom, and alcoves on each side are wonderful places to have your wardrobes created. You may encounter a dilemma when you want a large amount of closet space and two alcove wardrobes that just do not provide adequate storage. In this situation, you can build a huge built-in wardrobe that runs the length of the wall and fits around the chimney breast.
Could make it a dog place in your room
As a bedroom, your empty chimney breast may hold a dog bed, offering a designated area for your cherished pet. Place your own bed against a large chimney to use the built-in feature as a headboard. You might adorn it with fashionable wallpaper, or a contrasting paint color, or you could completely strip it back to expose the bricks below. This exposed brick will give texture and dimension to any room.
You can make room for the lounge stuff
If you don't want a functional fireplace in your living room, there are lots of lovely ways to decorate it instead. Piling logs for a rustic vibe, stacking books to indicate you're a bookworm, or placing a television into the chimney to complement a sleek, flush interior are other alternatives. The latter provides for the concealment of unsightly wires.
Restyling the bathroom chimney breast
Peel back and replaster your bathroom fireplace to make room for your sink and mirror. Install a custom counter and integrate your mirror into the chimney itself to ensure it blends in with the rest of the space. Instead, restyle the mantelpiece and re-paint the tiles to create an eye-catching highlight in your modern house.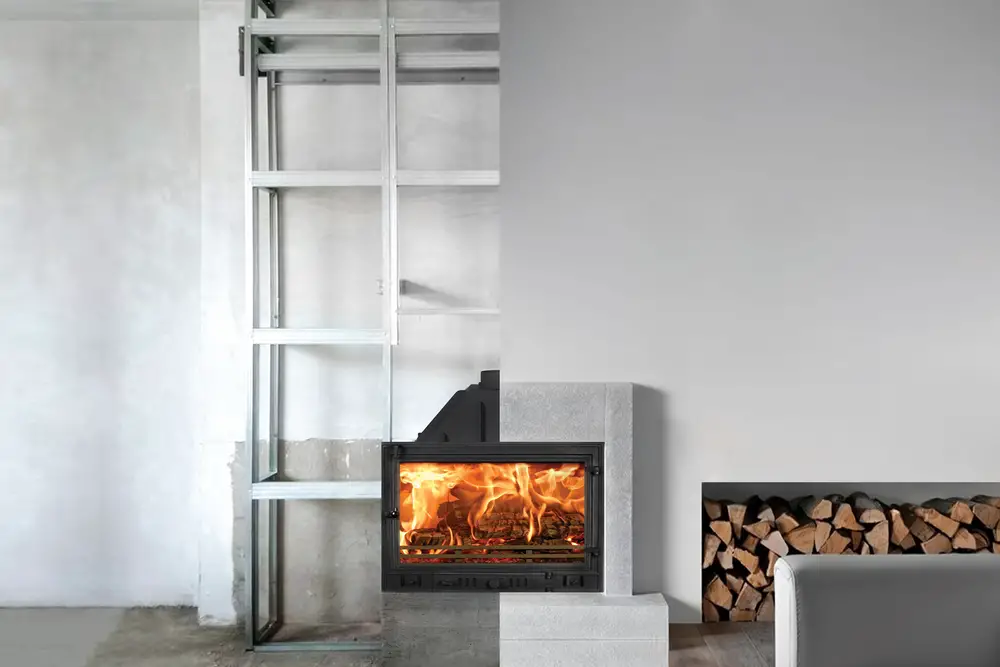 Can you hollow out a chimney breast?
One possibility is to maintain the chimney breast in part. By hollowing out the center while retaining the two outside piers, you may utilize the space within the breast without the structural consequences and cost of eliminating the entire breast.
This option might be used for built-in storage, housing a burner and cooking hood, or even framing a wall-mounted TV.
Can you preserve a chimney breast?
The desire to maintain the chimney breast and fire surround might be motivated by a desire to combine complementary styles. The chimney was kept as a historic component in the room.
This would also be the most cost-effective and arguably the most fashionable alternative as it would require the least structural work. Consider using contrast wallpaper or paints to be creative and attract attention to the chimney breast as the focal point of the space. A main artwork draws attention to the breast.
Paint chimney breast or whole wall
Spend some time decorating your chimney for the holiday season to create a lasting impact on relatives and friends. Again, stacking logs is a quick and easy technique to bring a rustic, warm atmosphere to any area. To tie in with your Christmas tree, frame the room with authentic green garlands this season. Hang stockings over the fireplace to make your youngsters excited about the special arrival. Even better, you could put up a milk and cookie station in the void to prepare for Santa's arrival. Place a wreath or tiny Christmas tree in here for a more subtle approach.
How do you open a closed chimney breast?
You should be able to see a vent in the relevant wall if your chimney has been properly blocked. Remove it with care and examine the entrance with a torch. This will give you a decent understanding of what you're up against. First and foremost, before doing any work to open up your chimney breast, you must inspect your lintels. Lintels are structural supports that keep the brickwork above any aperture from sinking or collapsing.  If you discover a lintel that is fractured and seems to be in two parts, you must replace it. If you already have a sturdy lintel in place, you may start removing the bricks within your chimney!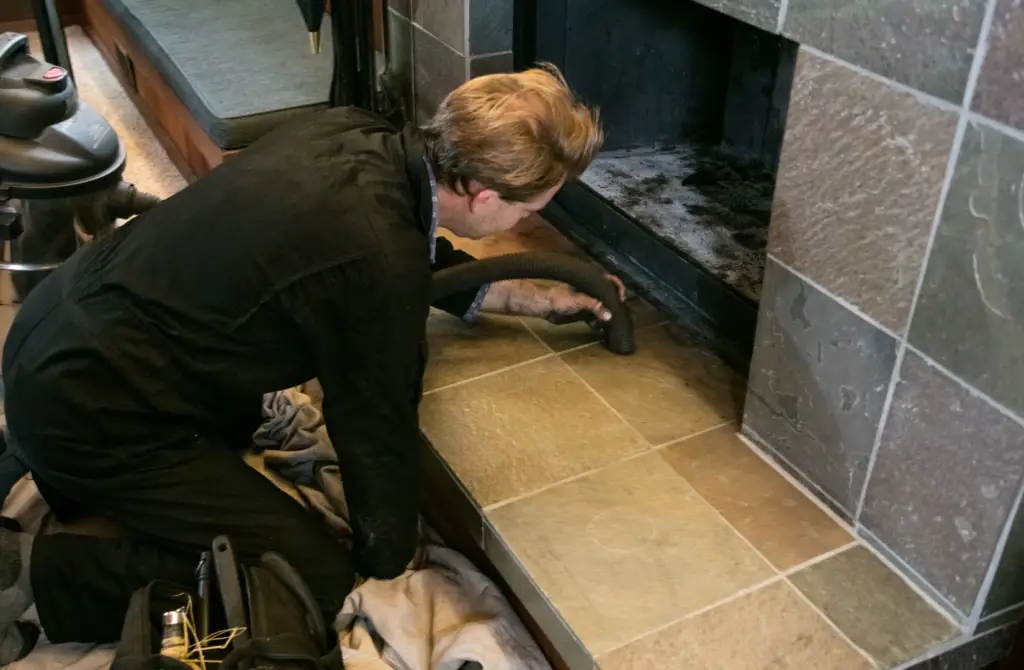 Can you remove a chimney breast and leave the stack?
While eliminating the complete chimney is usually the best choice. A homeowner may want to keep either the chimney stack, the chimney breast, or both in situ. The decision to leave the stack in place is frequently made because the owner does not want to fix the hole in the roof caused by its removal.
The chimney breast and chimney stack are the two primary sections of a chimney that are normally removed. The stack is the section of the chimney visible above the roof line. The chimney breast is the part visible within. The remainder of the ventilation system is normally hidden beneath the wall boards. It climbs to eventually vent through the stack.
The key issue is that the walls, chimney stack, and housing structure remain sturdy and undamaged once everything has been removed. Anytime you make any work on your property, you must, of course, follow any construction restrictions in your region. It is extremely crucial when performing a partial chimney removal to ensure that your property is structurally solid and securely supported. If any piece of the chimney is to be used again, it must be well-vented.
Do unused chimneys need ventilation?
Indeed, chimneys must breathe even if they are no longer utilised. The great majority of chimney problems are due to moisture, and this is the issue with ventilation. If there is no air movement in the chimney, moisture accumulates and the degradation of the chimney structure is hastened. Also, moisture damage to the home's inside is possible.
A retired chimney should only be sealed at the top or bottom. This will allow air to circulate down the chimney and help prevent moisture-related issues.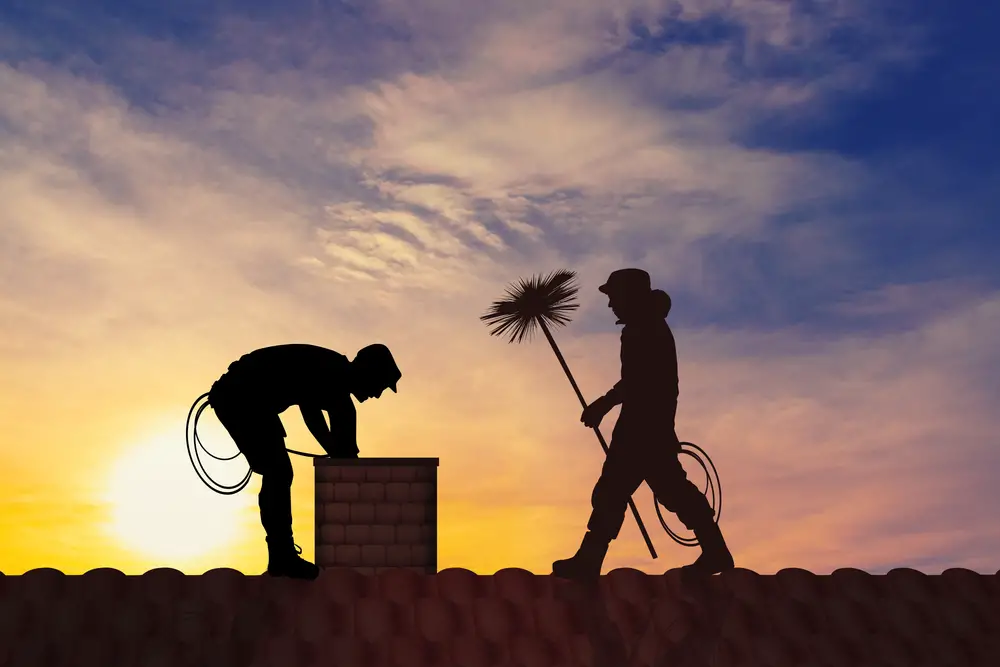 Concluding remarks
The breast of a retiring chimney is an excellent way to add storage to your space. This also puts it to good use. The vacuum created by removing a chimney breast is often perfect for a large stove. If storage space is more important than counter space, the chimney breast might be turned into a space for built-in bookcases. You may construct a massive built-in wardrobe that extends the length of the wall and wraps around the chimney breast.
We hope you've discovered some creative ways to use this chimney area. This can can surely add character to a home.