When you are installing your underfloor heating when building your home, you'll need to cover it up with something. Vinyl floors are a great option, not only are they easy to install, but they also offer a wide range of designs, anything from wood to more custom finishes.
Vinyl flooring can be laid over most types of underfloor heating, but certain conditions must be met. The underfloor heating system should not exceed a maximum temperature of 27 °C, as warmer temperatures would discolor the floor or compromise its integrity by loosening the adhesive over time.
Knowing how to install vinyl flooring over heated flooring can make your life as a homeowner much easier. There are several things you need to know and learning the pros and cons of vinyl flooring is important.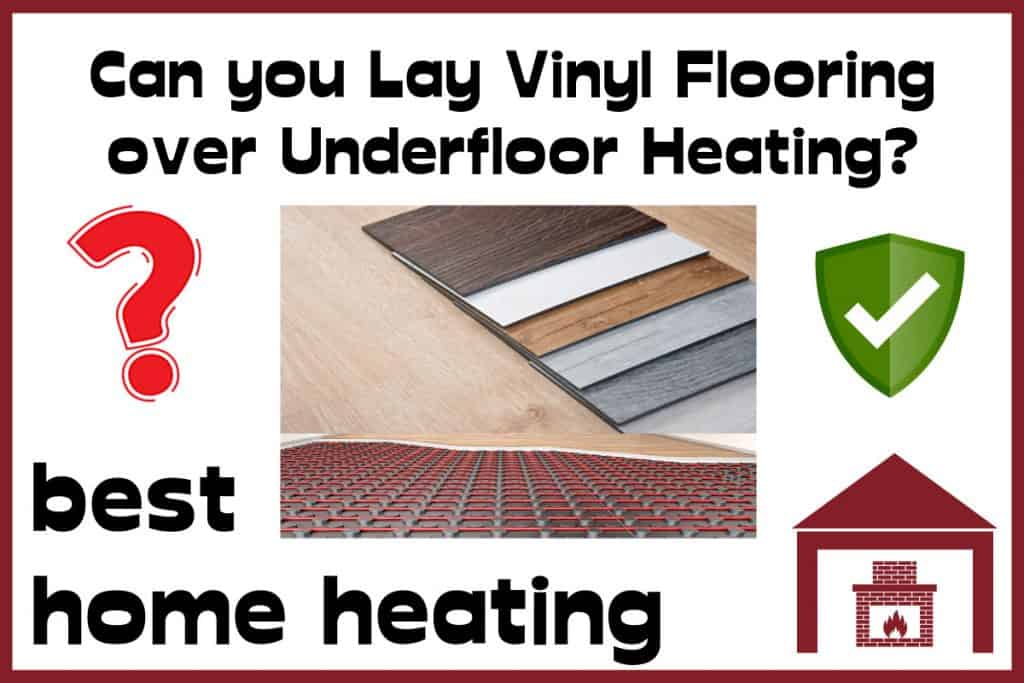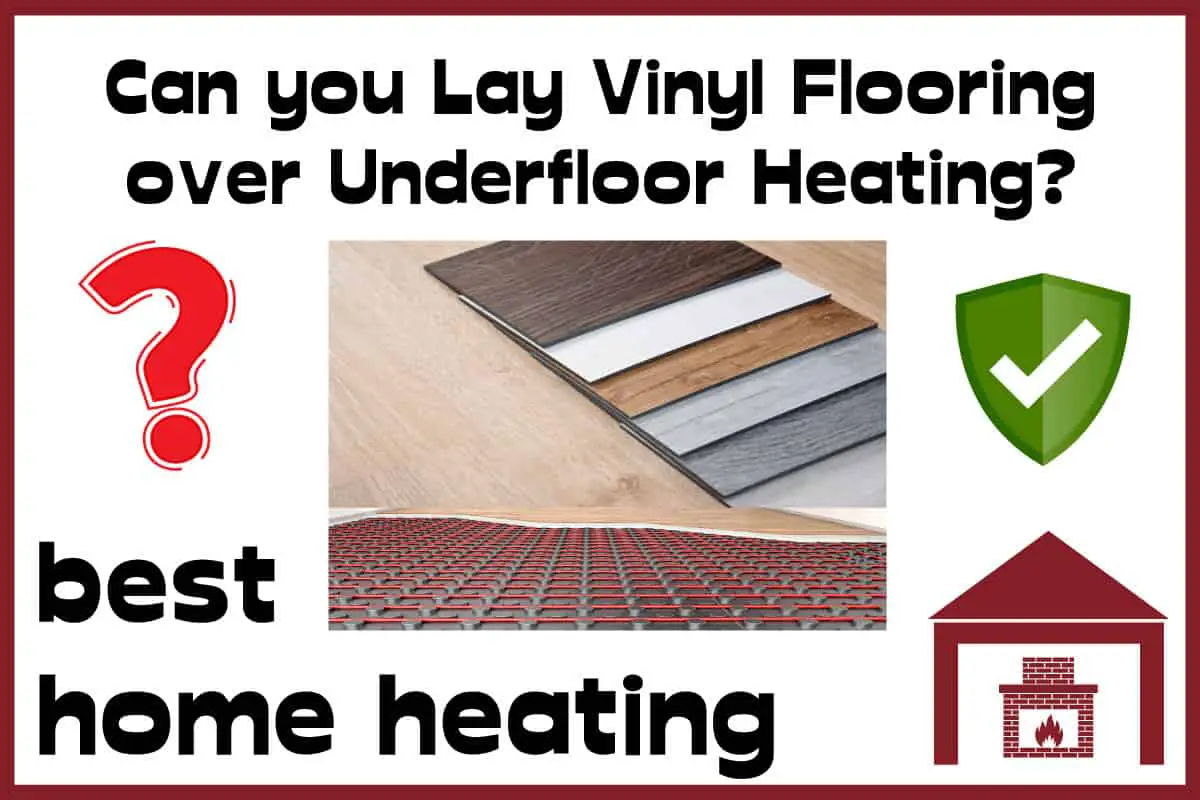 What is Vinyl Flooring?
Vinyl flooring is made up of resin combined with plasticizers and stabilizers. A thin layer of material is layered over the foam to provide cushioning. Natural materials such as linseed and/or tall oil, limestone, tree rosin, wood flour, natural mineral pigments, and jute – are used in the production of linoleum (e.g. Marmoleum), which is then combined with a hessian or canvas backing to provide additional strength.
Different thicknesses of vinyl plank flooring are available. It comes in a variety of designs and ranges in size from 2mm to 8mm thick. It is often advised that the thickness of the vinyl floors should not be more than 5mm to enable proper heat transfer and distribution.
How suited is vinyl flooring to Underfloor Heating?
Vinyl flooring is thin, making them ideal for underfloor heating, as heat can penetrate the floor much more easily to heat a room.
As the temperature increases, the material expands, as the heat decreases, it tightens. The vinyl floor may be permanently damaged or unsightly joints can form with strong temperature fluctuations or too fast temperature rises. Thus, the vinyl floor must not be heated too quickly or too much by the underfloor heating.
What are the steps required to install vinyl over underfloor heating?
Installing vinyl flooring over underfloor heating systems follows the same process as installing vinyl flooring normally. The additional steps required for electrically heated flooring include laying the panels down and wiring the system. While on water underfloor heating this will be the complete process of installing the piping systems and having everything properly sealed.
You can learn more about the layers involved in both electric and water-based underfloor heating systems here.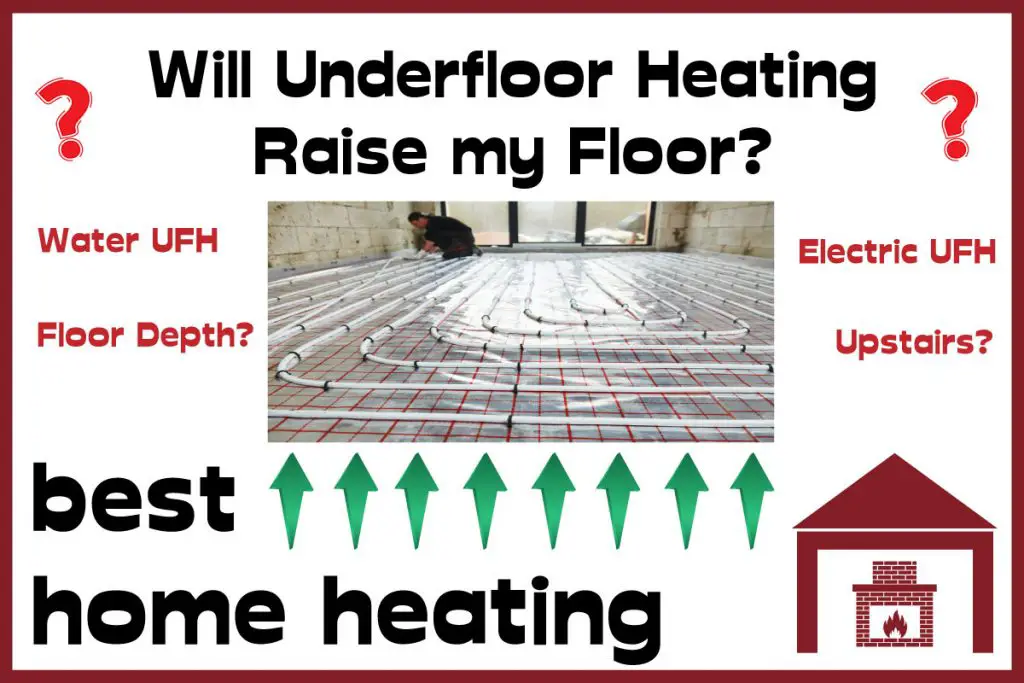 Many people assume that installing the flooring over underfloor heating requires extensive extra steps when in reality it does not change significantly. It is vital to remember that the flooring of your home does act as a sealant to certain areas.
This means that even with vinyl flooring there will be some extra added insulation padding installed, especially closer to the walls of your home. These act as barriers against outside moisture and temperature changes while keeping the heat from inside the house constant. Some older homes that are being remodeled may have older floors that have ventilation installed in the walls as well, adding an underfloor heating system will not change how you handle these.
Also, before installing vinyl floors, the underfloor heating system must have been switched off for at least 48 hours. After installation, heat should be introduced gradually to the vinyl floor, from the underfloor heating system.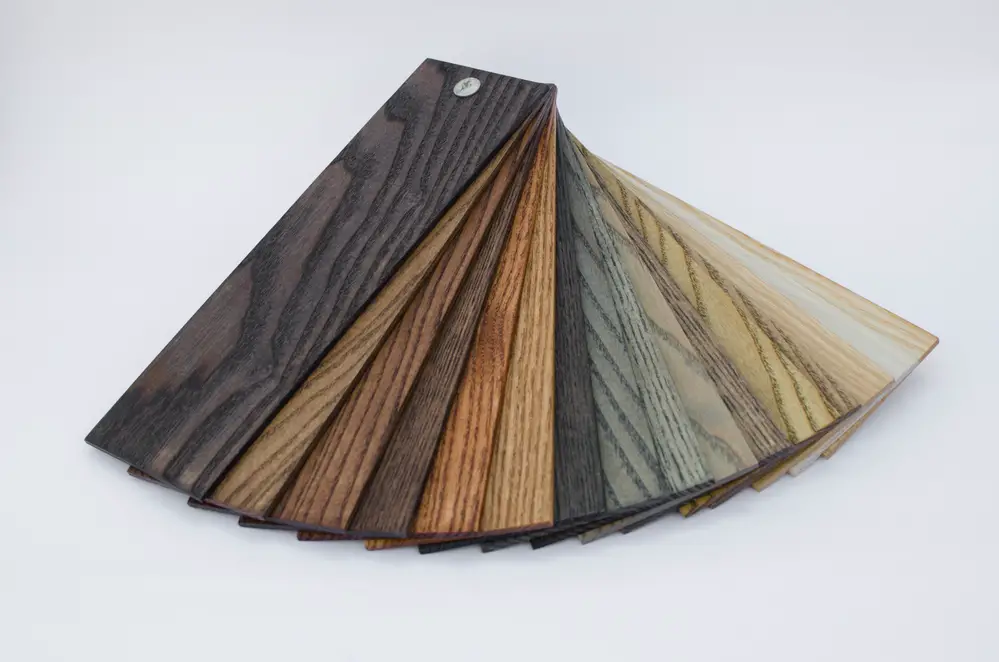 Why choose vinyl flooring when installing underfloor heating?
Vinyl is easy to install, easy to remove, and a lot less expensive than other types of flooring with the added benefit of being thinner. Being thin won't affect how long it takes a water heating system to heat the house as they heat the house while the water is being heated. However, with electric underfloor heating systems vinyl floors will have a much more immediate effect.
You will rarely find vinyl that is thicker than a centimeter, with a large number of vinyl floors being layers of material that end in the desired finish you chose. This allows vinyl flooring the transfer heat quite quickly as the materials are compacted together, and quite thin. Usually, this is one of the big reasons that renovated homes with heated flooring will have vinyl floors.
The ability to easily transfer heat from the heating system means that less energy is being wasted and that a room can be heated much quicker. A significant portion of the already constructed homes with heated flooring will have vinyl floors, as not even reclaimed wood can match vinyl for cost per square foot.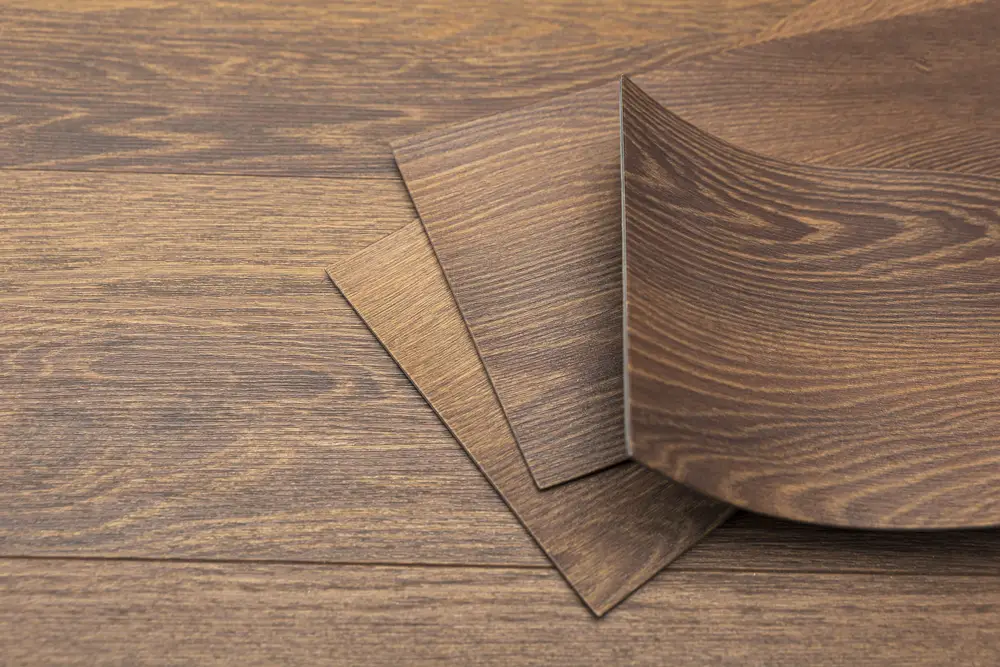 What problems are associated with underfloor heating and vinyl flooring?
The challenges that vinyl flooring has with being heated are numerous, with the main one being warping, as most if not all vinyl flooring have plastic in them. This means that as the floor is heated the vinyl will stretch, causing warping in areas that have not been built properly. Further, because vinyl flooring is constantly changing you may have to do a repair and not be able to find the same type of flooring again.
Both of these issues may seem minor in the beginning, however, as times change both can cause headaches that most homeowners never wanted. Fortunately, if everything is built to code there are ways to overcome both issues, with the warping challenge being the easiest to fix. Unless the vinyl is placed in an extremely large area, the flooring should be given space on the edges to breathe and shrink.
This is why the skirting placed on vinyl flooring should be thicker, as under the skirting the vinyl flooring is not touching the wall. To overcome replacing the vinyl flooring, it should be noted that if you are installing the flooring properly you may not have to use any adhesive, instead, the flooring will slot into each other, with the skirting holding the floor in place.
It is often advised that vinyl floors should not be used directly above electric mats, there should be a layering system as below.
Underfloor Heating Layers – Vinyl Floors
Vinyl floors can be used with both electrical and water underfloor heating systems, so far the installation requirements are met. It is advised that vinyl floors should be used with sub-concrete floors. The layers for vinyl floors used in water underfloor heating according to Warmup PLC include the following:
| | | |
| --- | --- | --- |
| Layer Count | Vinyl Floor(Floating) | Vinyl Floor(Glued) |
| 1 | Subfloor | Subfloor |
| 2 | Damp proof Membrane | Damp proof Membrane |
| 3 | Rigid Insulation | Rigid Insulation |
| 4 | Warmup perimeter expansion strip | Warmup perimeter expansion strip |
| 5 | Warmup 16 mm pipework | Warmup 16 mm pipework |
| 6 | Warmup Nexxa Panel | Warmup Nexxa Panel |
| 7 | 65-75 mm sand & cement screed or proprietary screed | 65-75 mm sand & cement screed or proprietary screed |
| 8 | Underfloor compatible underlay | Underfloor compatible vinyl floor adhesive |
| 9 | Floating vinyl floor finish | Vinyl floor finish |
For electrical underfloor heating systems, we have the following sublayers;
Concrete Subfloor
Insulation Board
Floor Leveling compound
Heating Mat( or the appropriate heating mechanism)
Heat-Pak Dual Overlay
Vinyl Floor
What other types of flooring can you put on underfloor heating?
Wood floors, tiles, laminate flooring, natural stone, and engineered wooden floors are all perfectly capable of being used with heated flooring. This is because each material does not inhibit the transference of heat in the same way that carpets would prohibit it. All the types of flooring that work with heated flooring will be rigid and hard.
A good rule of thumb to remember with heated flooring is that the floors that would usually not be preferred in areas that reach extreme colds work better with underfloor heating. This is because while these floors can be quite cold in the winter months, they can absorb heat and keep it for a long time.
Underfloor heating is not specifically about reaching a super high temperature to rapidly heat a room, instead, it relies on constant, consistent temperatures. The more the flooring that you are installing can help to achieve this the better, with several types of flooring being considered the best, depending on where you live.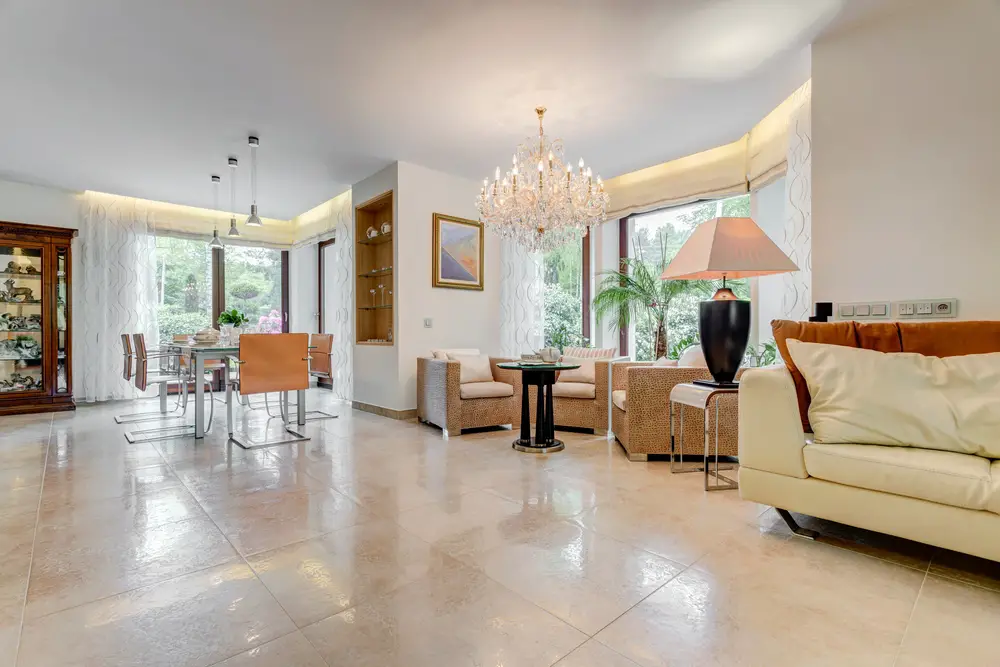 Can you place a loose rug on heated flooring?
You can easily place a few loose rugs on the floor around your home, it does not matter which type of underfloor heating you are using. This is also the case with vinyl flooring.
However, you should ensure that the rugs do not take up a majority of the spaces that have heated flooring, nor that they are so large that it covers the entirety of the floor space you have, or too thick as to trap excess heat beneath them. They should also not be made of heat-sensitive material.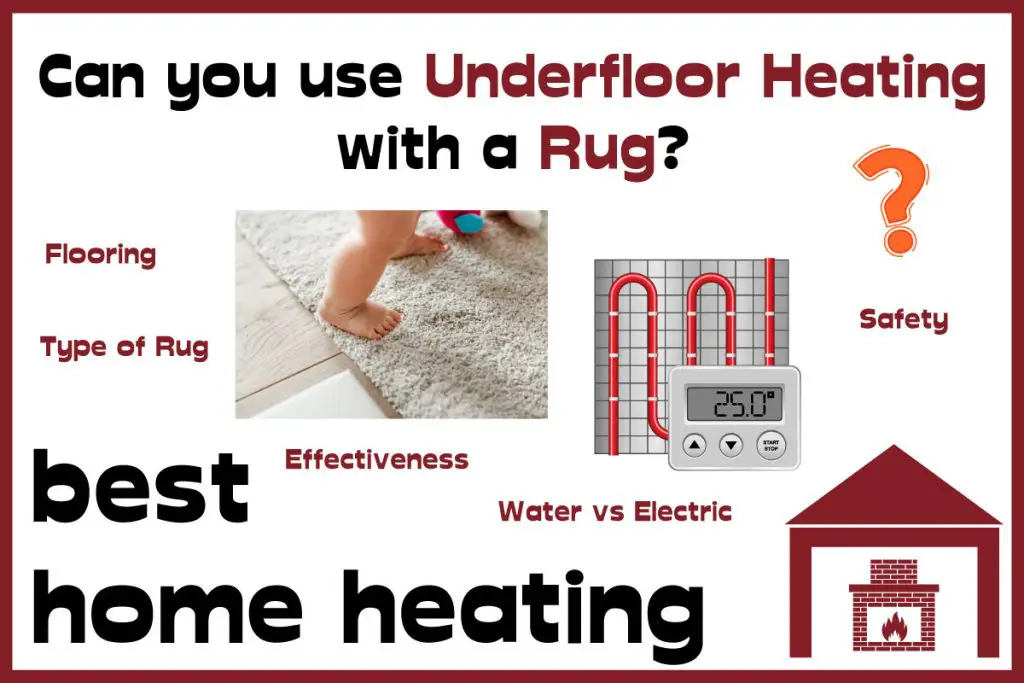 Carpets are perfect ways to keep your toes warm during the winter months, this is because they are a great insulator, however, this is why they do not work with heated flooring. As the floor is heated the carpets can stop the heat from entering the room you are in, causing you to turn the heat up, which further puts stress on the heating system you have installed.
Most homes that have underfloor heating do not have any carpets, making them a lot easier to clean, while helping to keep the home nice and cool. The majority of people will be having their carpets in areas that do not have heated flooring, or in the larger rooms where people are more likely to sit or walk with bare feet, like living rooms or TV rooms.
Conclusion
Vinyl floors will easily be able to fit over any heated flooring system that you have ready to be installed in your home, or that you may already have. Vinyl floors used with underfloor heating systems should have thermostats to help monitor and regulate the temperature (which should be less than 27 °C) of the floor.
Further, the vinyl will greatly help and facilitate the heating of your home owing to the thickness of the carpet itself. A large number of people make the mistake of covering up too much of their underfloor heating for it to be effective.
Lots more Underfloor Heating Information Here